"Politicians look in electoral cycles. But in my role, we have to look in generational cycles."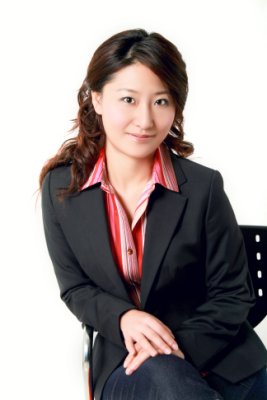 Regulated Canadian Immigration Consultant - IRB
(RCIC-IRB)
Commissioner for Taking Affidavits
Master of Education, Master of Arts
Hula Immigration is founded and operated by Ms. Hua (Heather) Gu, the Regulated Canadian Immigration Consultant -IRB (RCIC-IRB) and a Commissioner for Taking Affidavits, who is dedicated to helping people move to Canada.
Ms. Heather Gu specializes in providing representation and advice to foreign nationals who are looking to obtain a Canada visa and enter Canada on a permanent or temporary basis. 
Hula Immigration focuses on getting our clients to Canada through the most suitable pathway, which is for less time and cost spending purpose during the process, including finding an educational institution or employer in Canada. Our mission is to assist our clients to come to Canada in the shortest possible time and on the most reasonable plan.

Most of our communication will be conducted online or through electronic approaches, such as phone call, Zoom Meeting, email, WeChat and WhatsApp, unless IRCC requires a paper application submission. We believe that bilateral trust and respect will be beneficial to our project in assisting you come and stay in Canada.
Canada is an amazing country where you can commence a brand new stage of your life. Breathing the high quality air, with the world class education, you will be able to explore the multi-culture fascination and make your success. We understand your passion and we are excited to assist you in realizing your dream!
Visit Canada temporarily or permanently? we can help!

Study in Canada
From kindergarten, preschool, elementary school, to high school, college and university, we are professional, experienced in school application plus visa application, as well as settlement services.
Family Reunion
Spousal sponsorship, visitor record for parents, super visa for grandparents, we have been assisting our clients in living happily with their loved ones in Canada and start with new life here.

PR and Citizenship
Want to renew your PR Card? Ready to become a real Canadian? There are certain requirements you have to meet. We are able to take a look for you and advise you properly with assistance in action.
It's our pleasure to assist you coming to Canada!
We can map our route in Four Simple Steps:
Initial Consultation
Retainer Agreement if we decide to move forward
Work together to prepare and submit your application
Congratulations on approval or discuss the next step